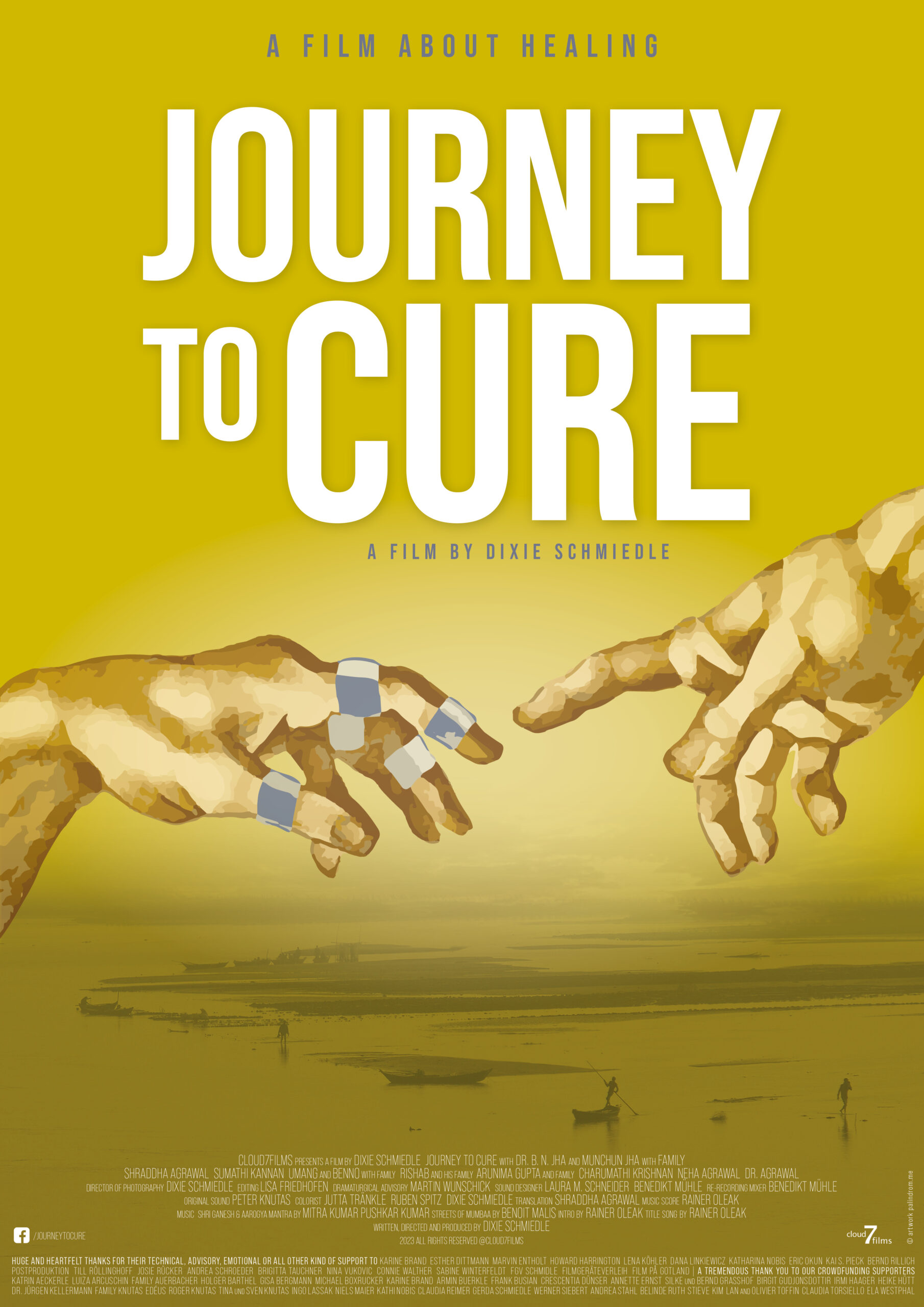 Do all diseases and their subsequent cures come from within?
Whatever the causes of our diseases are or might be, our protagonist Dr. Jha is sure that true healing can only happen if we dispose of one thing: Trust in ourselves.
There are many healers who work with homeopathy, ancient Asian methods like Sujok therapy (accupressure with seeds), Ayurvedic medicine, herbal medicine, energy and chakra healing, and many more, but when you put yourself in Dr. Jha's hands, it becomes clear, there is more to it. As he advises his patients about what they can do for themselves on a deeper level, he creates an environment in which they can find the trust and healing can take place.
This might be exhausting, demanding, uncomfortable at times and possibly even include a major life change, but true healing must include a commitment which affects all elements of one's life.
Still, wouldn't it be great to learn how to heal ourselves?
We accompany Dr. Jha during his healing sessions in India, witness how he teaches his students and ask a lot of questions. Some of his patients we get to know closer and accompany them on their way.
The film's approach is to show what is possible through faith. Faith in oneself.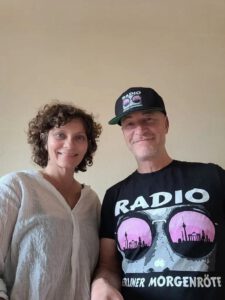 News
After the Premiere in Berlin I was invited by Oliver Schindler to make a podcast. You can listen to it here (sorry, only in German): https://radio-berliner-morgenroete.de/die-reise-zur-heilung/
Read more »
"JOURNEY TO CURE ist ein berührender Dokumentarfilm, über das Heilen, das in uns beginnt und letztlich nur durch uns geschehen kann."
Danke für diesen wundervollen Film, der uns in verrückten Zeiten an die Prinzipien von Selbstheilung und Selbstverantwortung erinnert!
Dieser Film hat mich inspiriert, meine Haltung zu Selbstheilungsmechanismen zu verändern. Davon profitieren meine Patienten sehr.
If you want to support JOURNEY TO CURE and its distribution, we are happy about your donation.
Thank you!
In 2015 I had the crazy idea to travel to India and start this documentary. Alone. By 2020 I managed to finalize three shooting periods. In those I accompanied my main protagonist, the wholistic healer Dr. Jha and a select group of his patients suffering from a wide spectrum of diseases at his clinic in Bangalore / South India.
After completing the final filming in Bangalore and Bihar, I started the post production process in Germany. Two years later JOURNEY TO CURE was completed. Thanks to everybody who supported me on this journey!
Dr. B. N. Jha and family, Shraddha Agrawal, Sumathi Kannan, Umang and Benno with family, Rishab and his family, Arunima Gupta and family, Charumathi Krishnan, Neha Agrawal, Dr. Agrawal, and many others.
Dr. B. N. Jha, Dr. Munchun Jha and family, Bernd Rillich Postproduktion, Katharina Nobis, Karine Brand, Howard Harrington, Shraddha Agrawal, FGV Schmidle Filmgeräteverleih, Till Röllinghoff, Esther Dittmann, Josie Rücker, Eric Okun, Film på Gotland.
and to our wonderful crowdfunding contributors
Katrin Aeckerle, Luiza Arcuschin, Familie Auerbacher, Holger Barthel, Gisa Bergmann, Michael Boxrucker, Karine Brand, Armin Buerkle, Frank Busian, Crescentia Dünser, Annette Ernst, Silke und Bernd Grasshof, Birgit Gudjonsdottir, Irmi Haager, Heike Hütt, Dr. Jürgen Kellermann, family Knutas Edéus, Roger Knutas, Tina und Sven Knutas, Ingo Lassak, Niels Maier, Kathi Nobis, Claudia Reimer, Gerda Schmiedle, Werner Siebert, Andrea Stahl, Belinde Ruth Stieve, Kim Lan and Olivier Toffin, Claudia Torsiello, Ela Westphal.
Request screening |
spread the word | Collaborate | or more